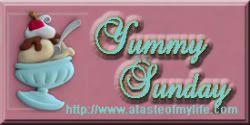 Refreshing Bubble Teas from Mahlzeit!
It's Yummy Sunday once again! It's a great time to spend the weekend with our family. Delicious foods will surely be the center of everything. Before enjoying your yummy foods, don't forget to take a photo of it and share it here.
Happy Yummy Sunday and I hope you will have a wonderful time bonding with your family.